Fly In and Fly Out with a Private Hanger
What could be easier access to the Pearl of the Cascades than a private hanger at the Chiloquin State Airport. Located just 7 miles from the Pearl. The private hanger has plenty of room for your multi passenger personal sized aircraft.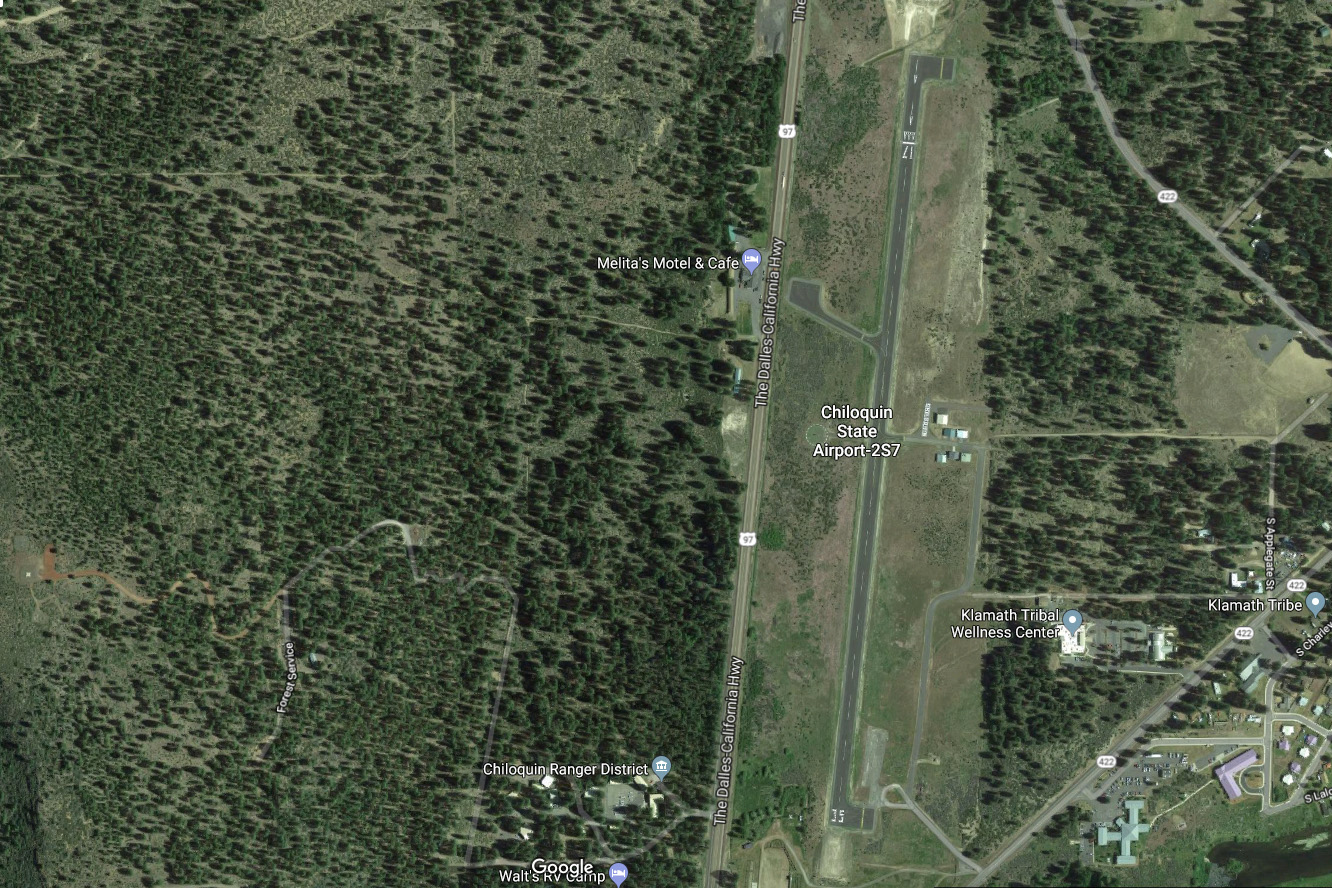 50' x 48' Hanger
2,400 Square Feet
44' by 11'6" Schweiss Lift Strap Bi-Fold Door
Electric Power Generator
Security Alarm
Extra Storage
Oregon State Operated Airport (2S7)
4,217' Elevation
3,735' Illuminated Asphalt Runway (17/35)
Note - Seller will entertain offers on selling the hanger but is not included at the current sales price.